We Help Teachers Build Profitable
Learning Success Coach™ Practices
Step into a new identity and a new career.
Not a Tutor,
MORE than a Teacher,
Become a

'Wholistic' Learning Success Coach™
LET'S GET STARTED
Certified Learning Success Coaches™ are a community of passionate educators who are certified under the SuccessCodes Method™.
A Certified Learning Success Coach™ is a trusted mentor who offers high-level relationships to families and private students. As Coaches, we leverage the SuccessCodes System to build profitable, independent coaching practices, achieve exceptional student results and create work-life balance.
Malgosha exceeded her teaching income, quit the classroom and bought a house. Now she is back for the community.
After just 5 weeks into the program, hear Madalyn describe how she has replaced her teacher income. "Your program is revolutionary."
Lisa is a math coach - "If you're in the classroom still, and you want to get out of the classroom, this is an awesome way to do it."
Krysten was a math teacher who is excited about her new 'super-powers' and building a business for herself without having to answer to anyone else.
Sharon came to us as a tutor and after implementing our system is set to 4X her income.
Mechelle is a special needs teacher and is 'super-stoked' "What you are teaching is phenomenal."
Chris is an AP high school teacher who can now stay home with his kids.
Emily is an elementary teacher who says 'this is the future of teaching.'
Learning Success Coach™ CERTIFICATION gives you a UNIQUE IDENTITY
Parents Need Your Expertise
---
The number one challenge for parents is that they don't know what their child needs and they don't know where to turn.
Parents Trust Proven Methods
---
The SuccessCodes Method™ is the only Coaching system in the world that delivers 'Wholistic' transformation.
Parents require the expertise, direction, and support that only a Certified Learning Success Coach™ can deliver.
As a SuccessCodes Certified Learning Success Coach™, you'll quickly master the core advanced principles of the SuccessCodes Method™
You will go through 'done-with-you' training to learn our systems, methodology, and business stack.

You'll attain SuccessCodes Certification Exam and join the Learning Success Coach™ Directory.

We'll leverage our tools and brand association to help you build your student portfolio and establish your practice.
As a certified member, you will:
Stand above the competition

Get paid for your premium value instead of by the hour

Serve your students and their parents like never before.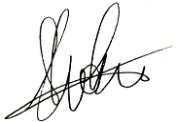 Kohila Sivas, Creator of MathCodes Method™ and SuccessCodes Method™
APPLY NOW
Teresa was tired of the grind of teaching in the classroom. but now she coaches online from the comfort of her home.
Teresa, MathCoach/Teacher, Stockton, CA
Ellen was a classroom teacher who left the classroom to run her own independent coaching business.
Ellen, Math Coach/Teacher, Colorado
"Your powerful journey is about to begin. Discover what it means to be a coach and the impact of MathCodes and SuccessCodes."
JOIN US TODAY
Who should become a SuccessCodes Certified Learning Sucess Coach™?
SuccessCodes is the perfect turn-key system so you can easily replace or exceed your salary and work less hours.
You'll get more respect, more income, and better results. Be your own boss.
You'd like to make more and work less but you're stuck on the hourly treadmill, or working on demand.
Instead, find your ideal students, and enjoy long term relationships and predictable cash flow.
Experts
As an engineer or academic, you have the skills but you lack teaching experience. You want to share your knowledge but you don't know where to start.
Fulfill your ambitions and experience the freedom of a professional coaching career.